Port City Robotics (PCR) is an all-volunteer, non-profit, 501(c)(3) organization providing financial, administrative and logistical support to local robotics teams for middle and high-school students.
Teams supported by Port City Robotics
FRC Team 4534 – Wired Wizards (

Grades 9-12)
Greg Davis (coach@wiredwizards.org) is the coach for this FIRST Robotic Competition team.
FIRST Robotics Competition is the ultimate Sport for the Mind. Under strict rules, limited time and resources, the team is challenged to build and program an industrial-sized robot to play a difficult field game against like-minded competitors. Take a look at our short video.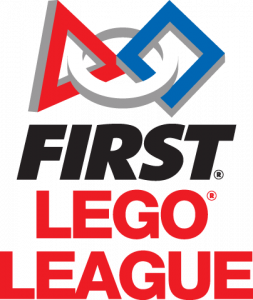 FLL Team 38481 – Mechanical Mages (Grades 6-8)
Beth Davis (beth@wiredwizards.org) is the Coach and founder of this FIRST LEGO League team.
Each year the team designs, builds, tests and programs a robot using LEGO MINDSTORMS technology and then participates in tournaments and celebrations. Team members learn critical thinking, team-building and presentation skills in a fun and interactive environment.
Our Mission is to provide young people with hands-on experience in science, technology, collaboration, leadership and business.
Our Vision is to shape tomorrow's leaders and innovators by inspiring young people through a team-based experience rooted in science and technology.
Our History
The Wired Wizards were founded in 2013 by Jazmin Capezza as an outreach program for UNCW's ACM chapter and an opportunity for her son and his friends to put their engineering passions to the test. Jazmin and the original founding members worked hard to grow from a small team of friends into a large, very active, team funded entirely by local business and individuals in the Wilmington area.
Port City Robotics was founded by Ben Barbour in 2015 in response to his experiences working with middle and high school students and discovering that many lacked exposure to quality programs at home and school. His mission became one to find ways to provide a safe and nourishing environment for everyone, regardless of previous experience or financial means, to discover a passion for sciences and a taste of what STEM careers may be like. Ben is currently the Lead Architect and Developer for Lapetus Solutions, Inc.