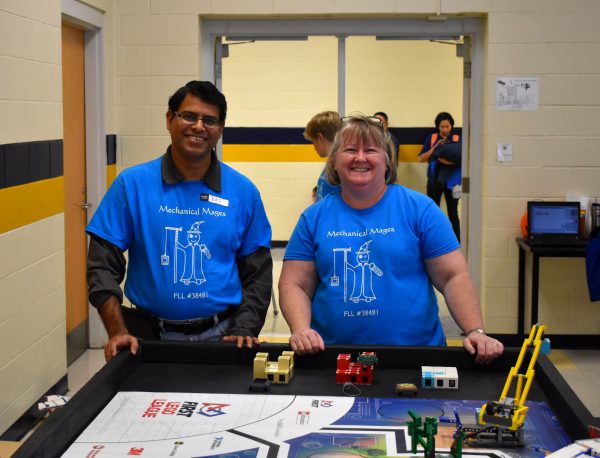 Coaches Beth Davis & Raj Mishra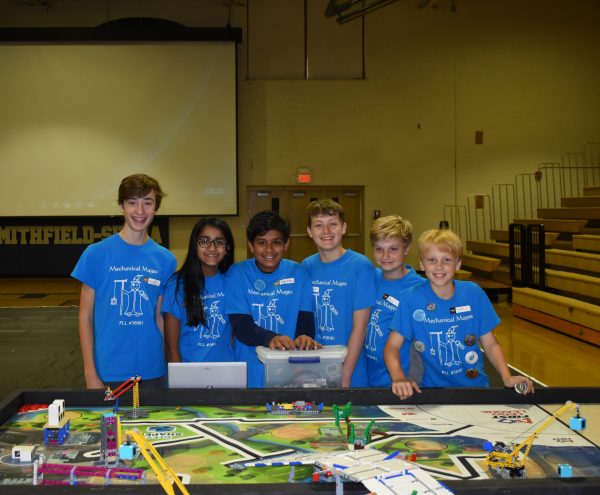 The 3 Team Challenges This Season:
1. The Robot Game:

Students build and program a small robot to perform specific tasks (or "missions"). Multiple missions are determined annually by the FIRST organization. Students then design a robot they believe will best complete as many missions as possible during 2-1/2 minute matches.
While students may gravitate to either "build" or "program", they are encouraged to alternate between the two. The programming code we use is Lego MINDSTORMS EV3. This is a great introductory code and students do not need knowledge of this program before-hand.
After creating the robot, students perform practice runs to fine-tune robot accuracy. When the robot fails a task, students must determine if the issue is a coding problem, design problem or something else (i.e. sensor calibration). This is when the students must come together as a group to problem-solve.
.
2. Innovation Project:
In the project, teams research a real-world problem related to the current season's challenge theme. Then they create an innovative solution to that problem (either by creating something that doesn't exist or building upon something that does). And finally, teams share their findings with others.
Coaches will moderate discussions that allow all students to voice their opinions and ideas. Local experts will be invited to give perspective and insight. On competition day, the team will have 5 minutes to present their project to the judges.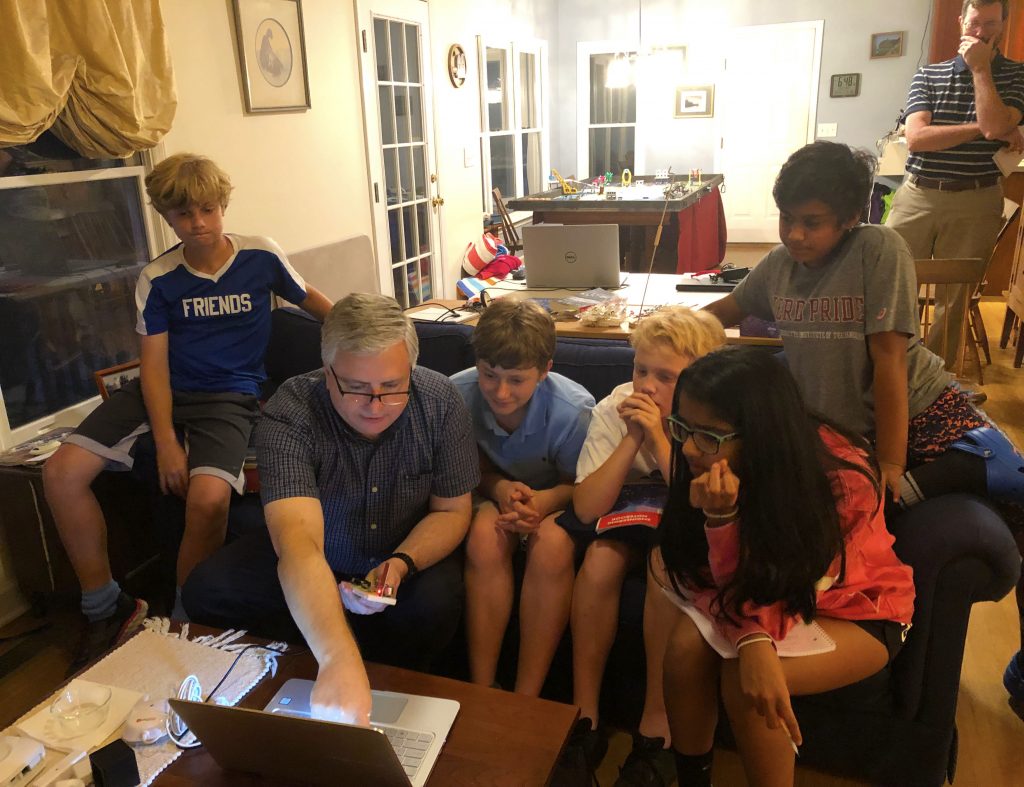 Dan Ogorchock
IT Control Systems Tech Mgr, Corning
Co-developer, OmniThing Arduino integration for the
Hubitat home automation system
.
3. Core Value Tasks:
The FLL Core Values are the cornerstones of the FLL program. By embracing the Core Values, participants learn that they can compete and cooperate at the same time.
The 6 Core Values are:
Discovery: Exploring new ideas
Innovation: Creativity and persistence to solve problems
Inclusion: Respecting and embracing our differences
Teamwork: Stronger together
Impact: Improving our world
Fun: Enjoying & celebrating what we do!
Each week, there is a discussion focusing on one of the core values and how students can apply that value to every day life. On competition day, students will be judged on how they embrace these Core Values.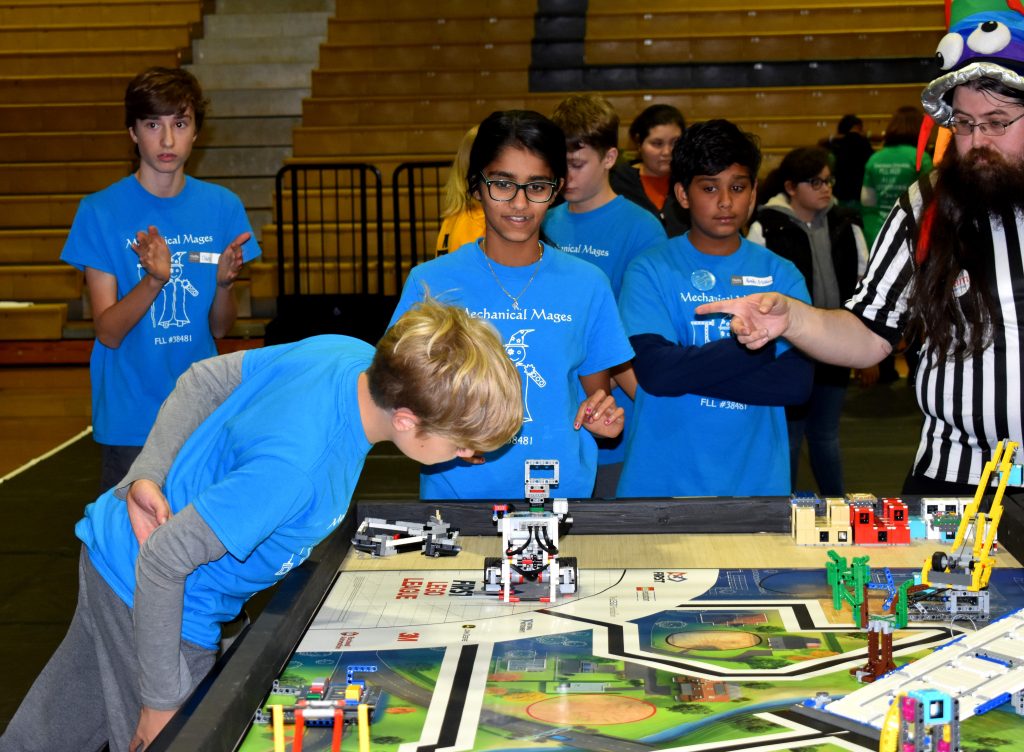 Instructions from the Ref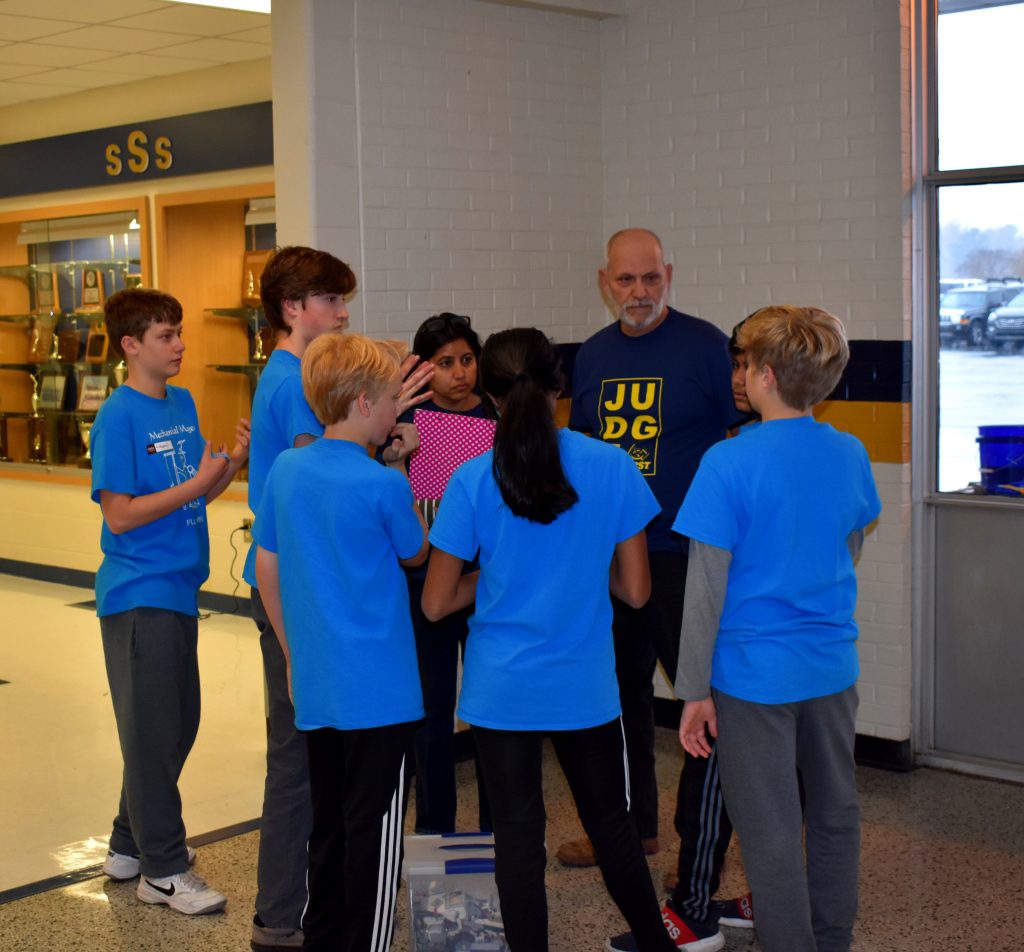 Discussions with the judges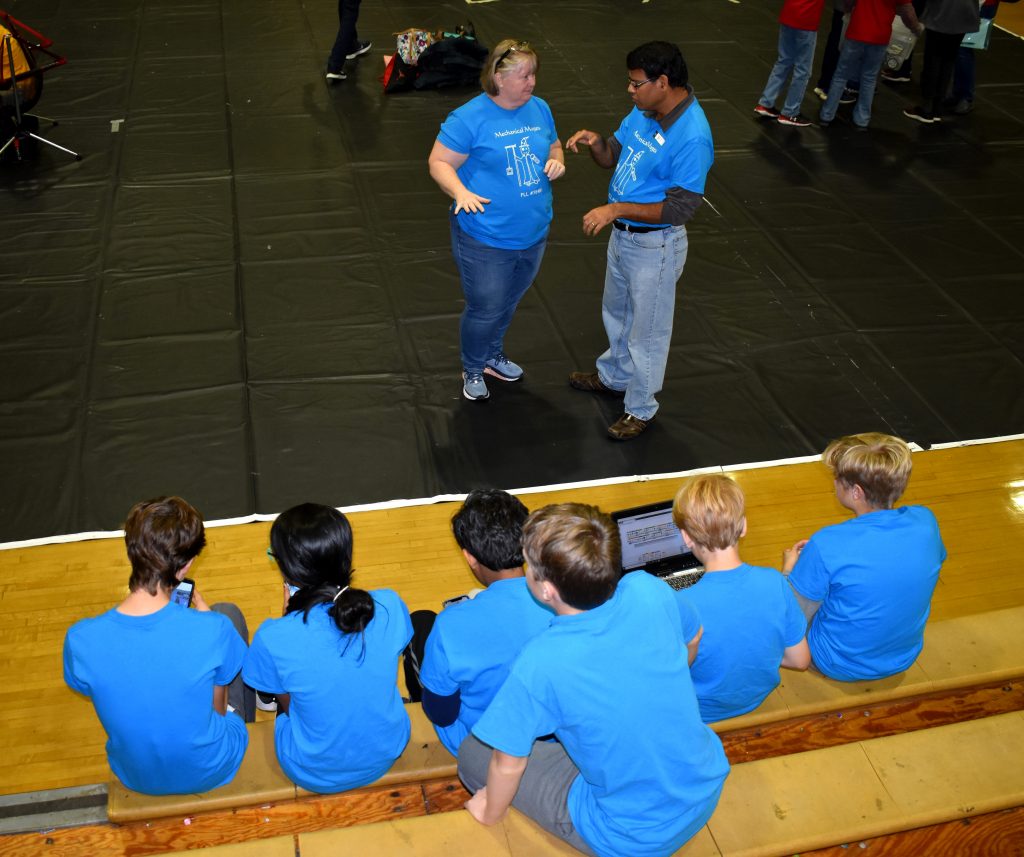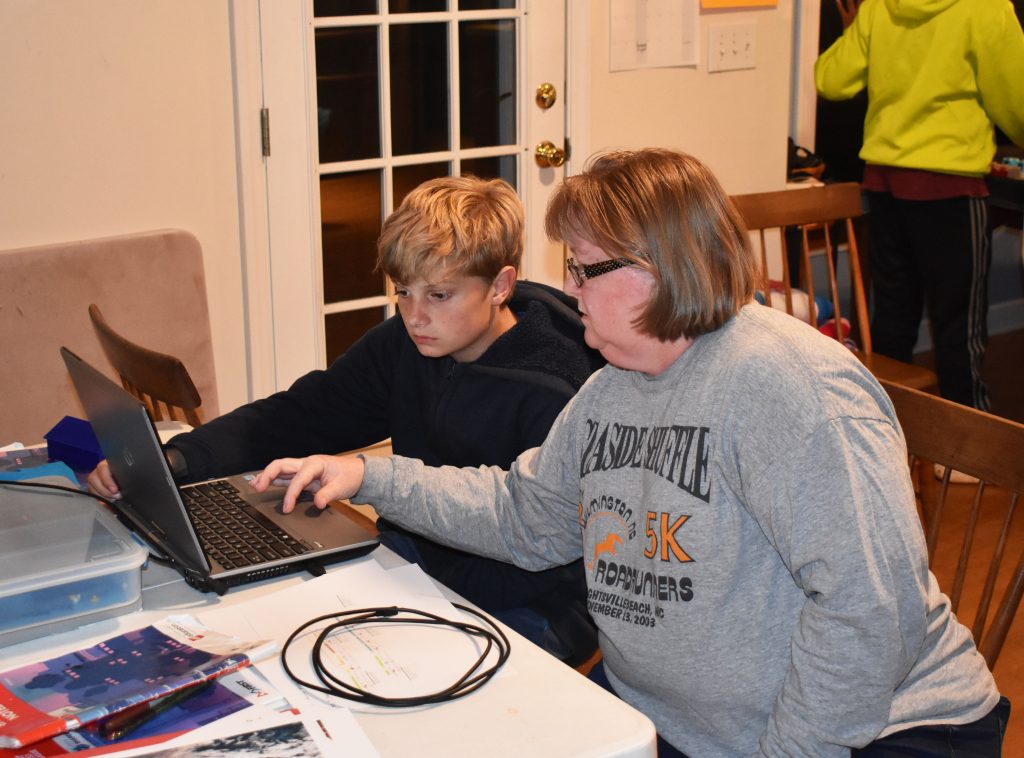 Introduction to leadership:
Mentor-Assistants are present at each meeting and they are generally junior members of the high-school robotics team.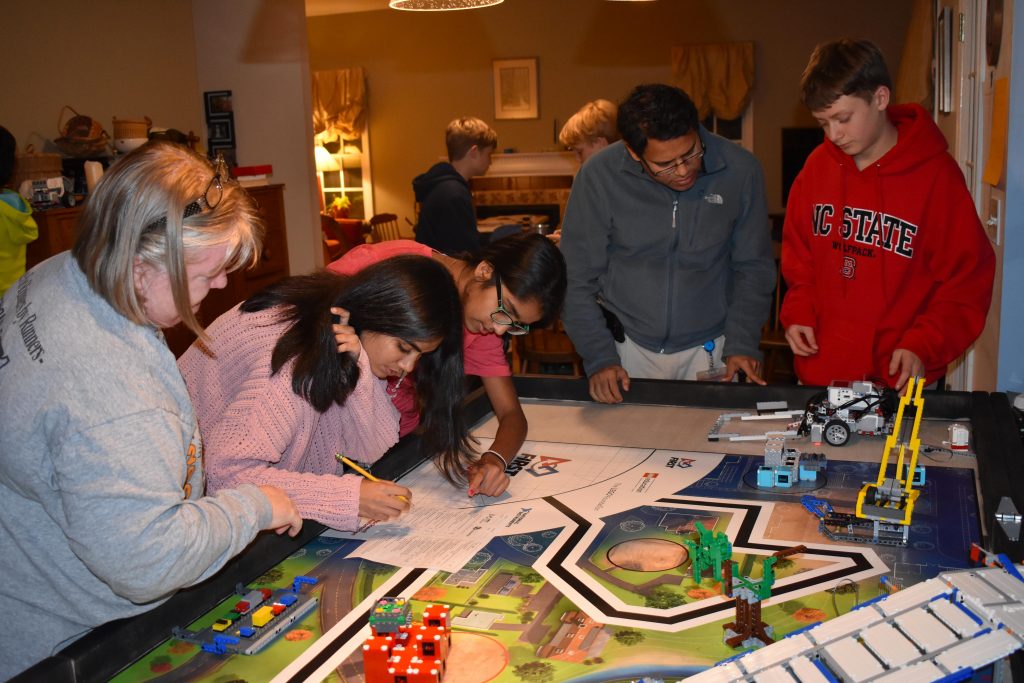 Mentor-Assistants practice judging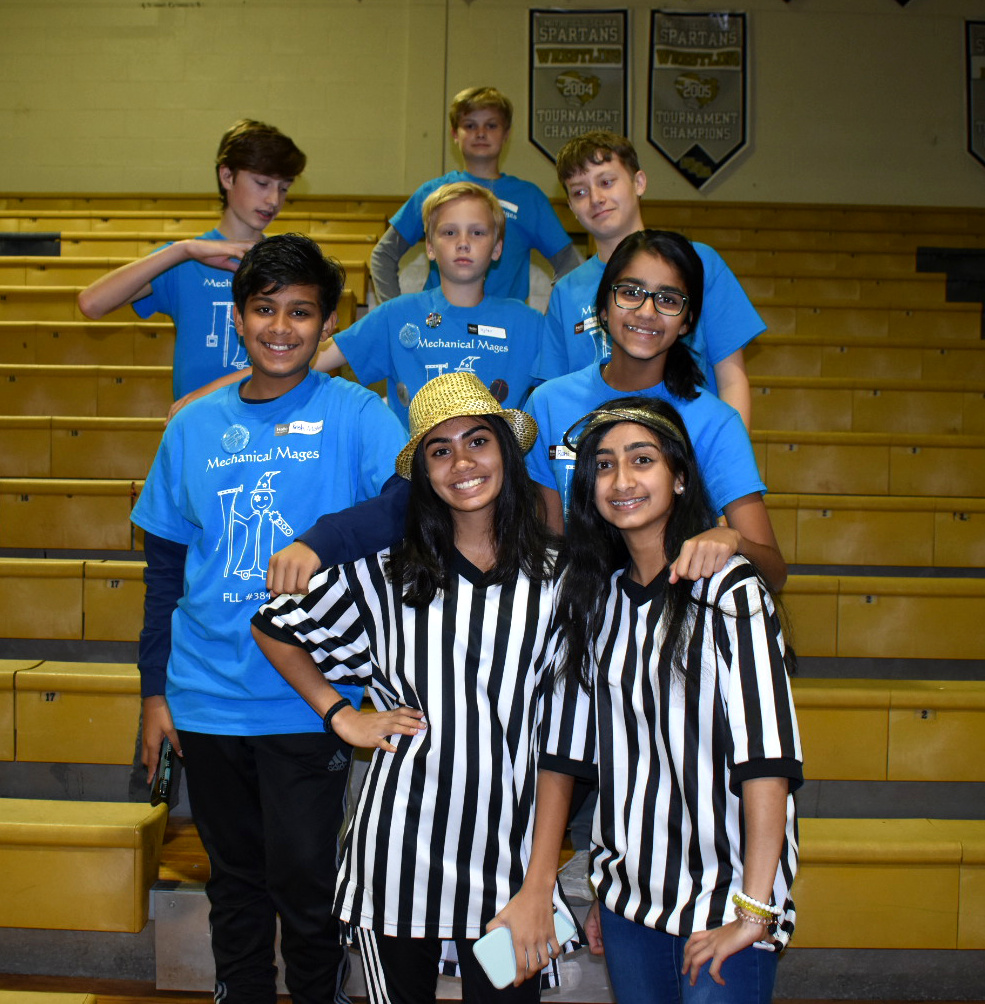 Mentor-Assistants and team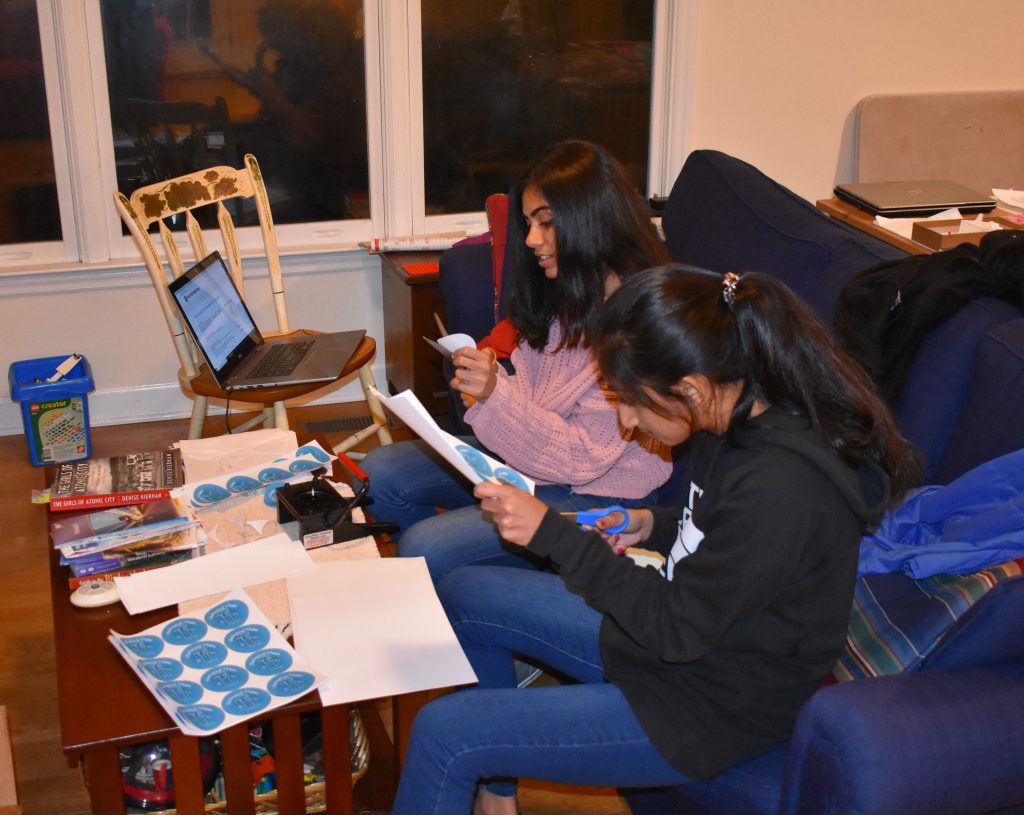 Mentor-Assistants making team buttons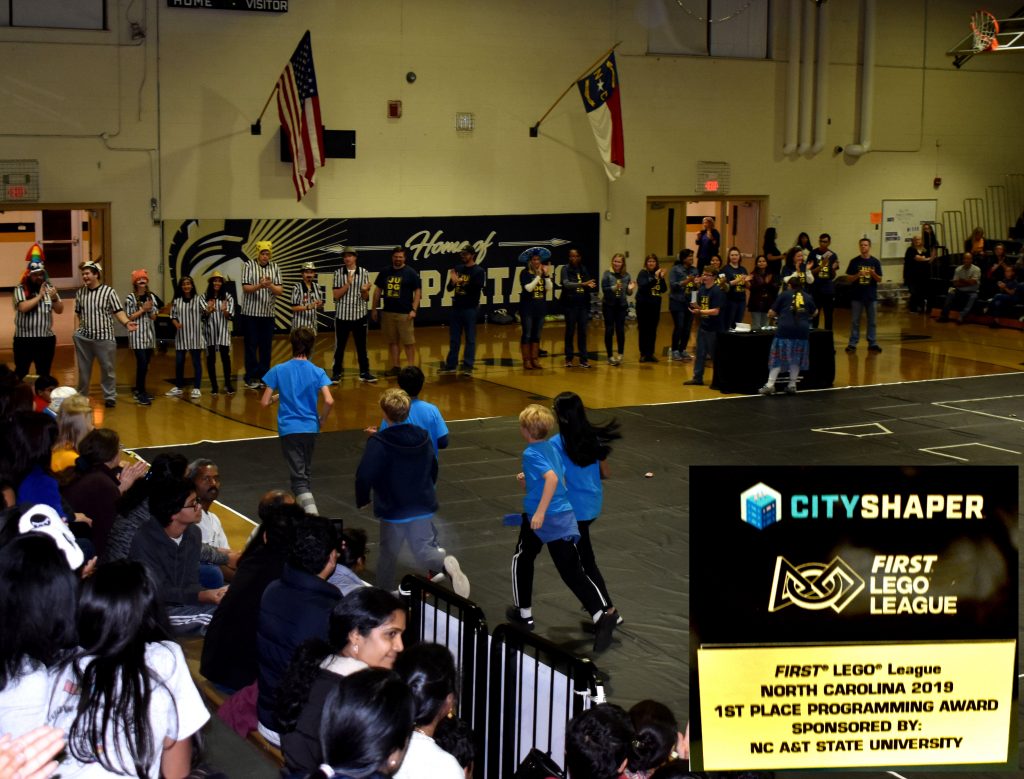 Awards: Smithfield - Selma High School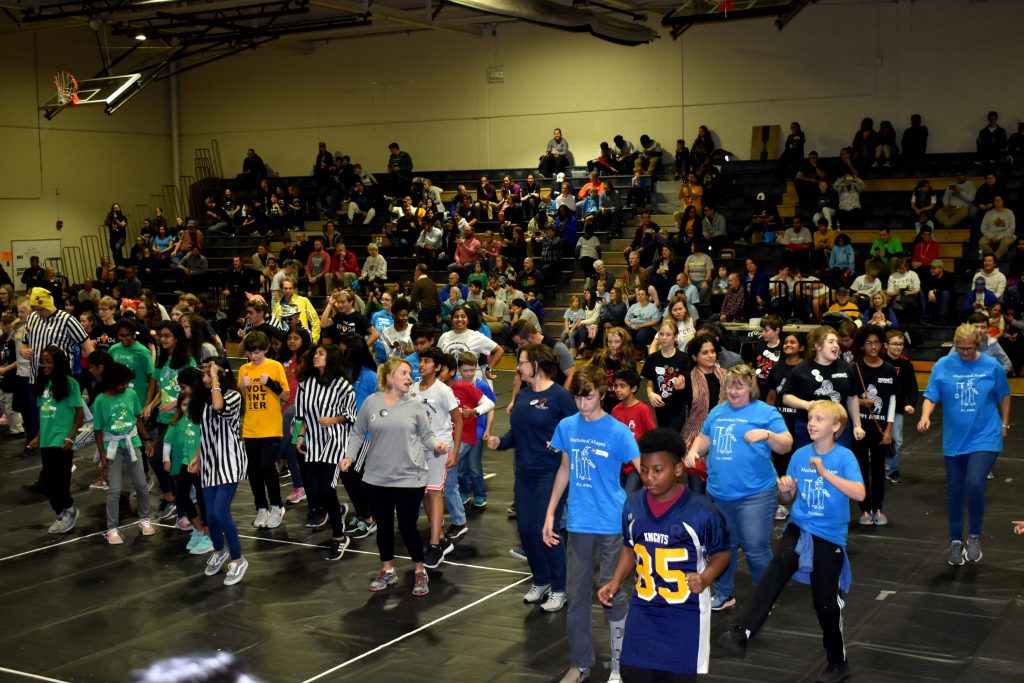 Post-Competition Electric Slide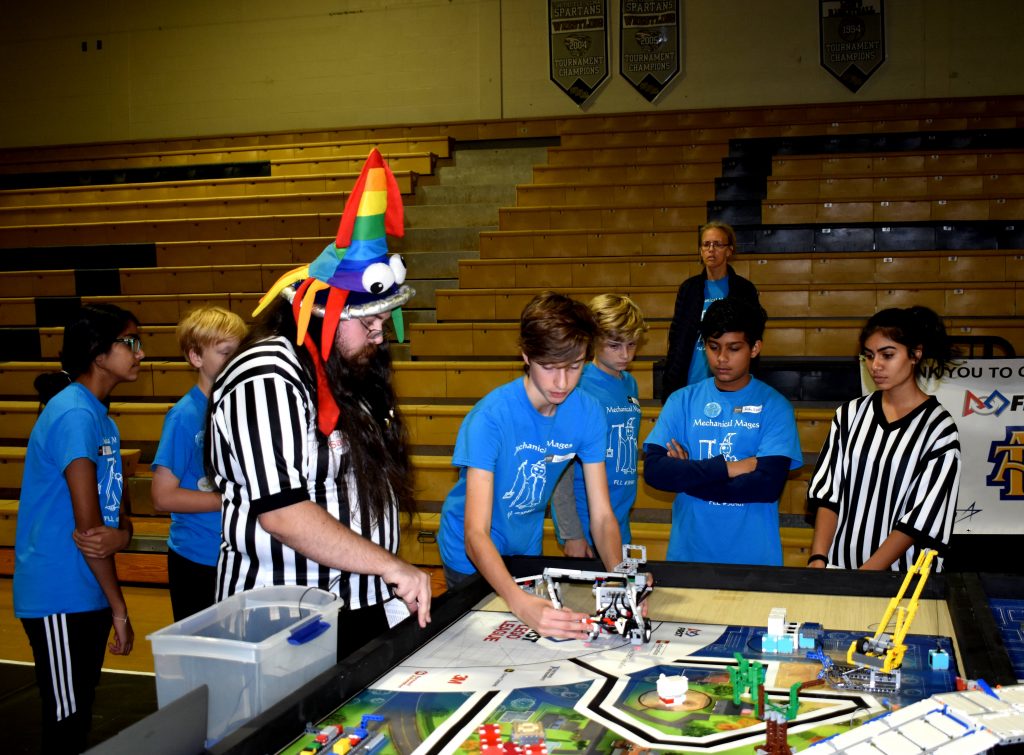 Sam the Ref giving pre-competition instruction.
Frequently Asked Questions: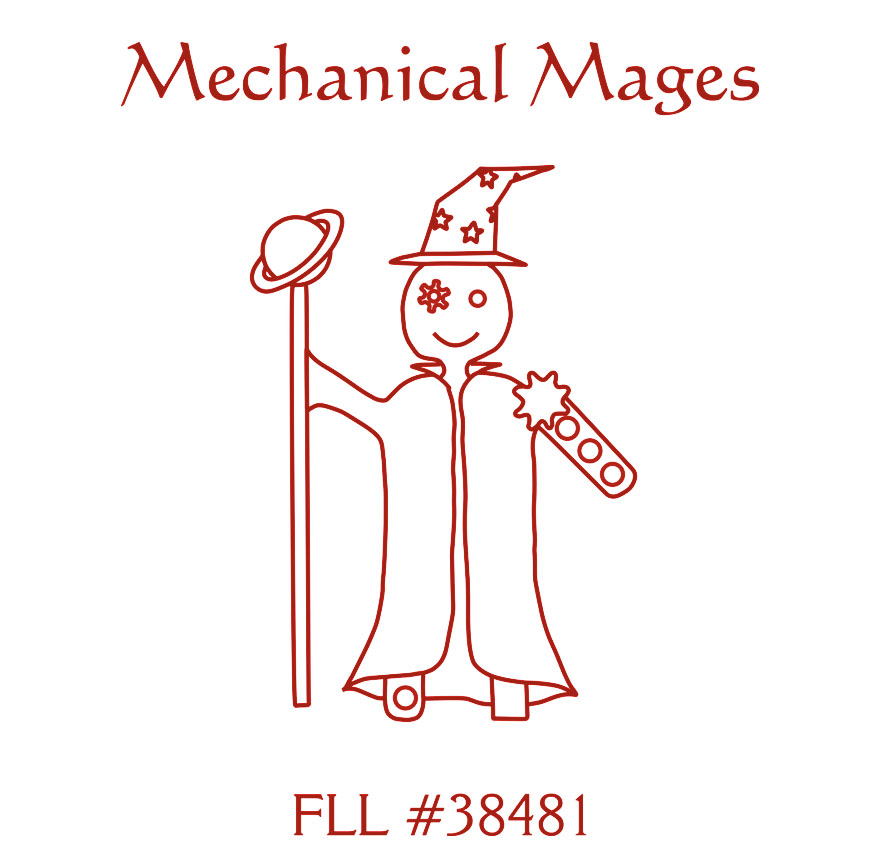 .
.
2019 Registration Closed