FIRST Lego League Team 38481: The Mechanical Mages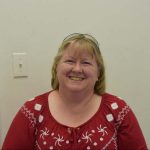 A Robot Game, an Innovation Project & Core Value Tasks
1. The Robot Game:
The goal of this game is to create a robot (i.e. design, build and program) that can successfully complete a series of missions within a short period of time on a designated robot course.
2. Innovation Project:
The theme of this year's FLL Challenge: is "RePlay"; revolutionizing the way we play. This theme attempts to address the activity level of the population. How can we motivate people to be more active? Can we create new ways to motivate people to be more active? Students will address the issues and design a new approach (or improve upon an old approach) to solve this problem. They pitch their idea in a 5 minute presentation to judges at competition.
3. Core Values:
These Core Values are the cornerstones of the FLL program. By embracing the Core Values, participants learn that they can compete and cooperate at the same time. The Mages were recognized with the Core Value Teamwork Award at the State Lego Robotics Competition at North Carolina A&T State University in Greensboro.
The 6 Core Values:
Discovery: Exploring new ideas
Innovation: Creativity and persistence to solve problems
Inclusion: Respecting and embracing our differences
Teamwork: Stronger together
Impact: Improving our world
Fun: Enjoying & celebrating what we do!